Lion upgrade notes
From OS X Scientific Computing
Problems
Turn Off Window Animation
defaults write NSGlobalDomain NSAutomaticWindowAnimationsEnabled -bool FALSE

The new "Resume" feature set puts a big week up my arse
In System Preferences > General, there is a "Restore Windows" check box toward the bottom. Uncheck it: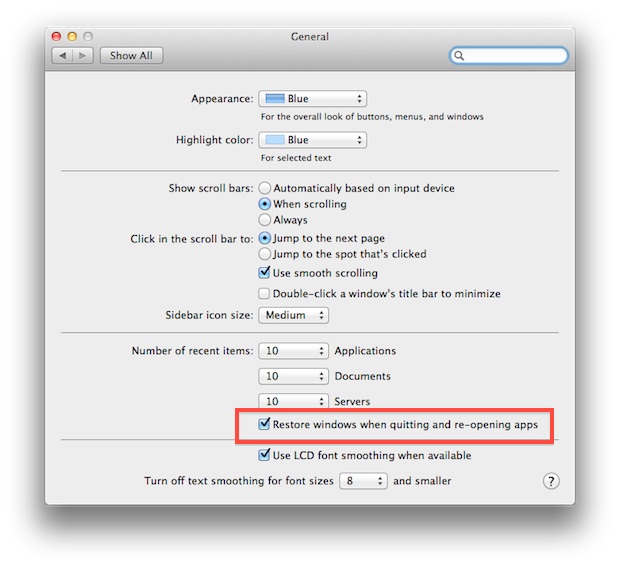 Safari and Preview persist in reopening previous pages, so to turn this off, try the following:
defaults write com.apple.Preview ApplePersistenceIgnoreState -bool TRUE
defaults write com.apple.Safari ApplePersistenceIgnoreState -bool TRUE

Disable the "reopen windows when logging back in" option
Uncheck the check box you get when logging out and make it stick. (This works, although the checkbox will still appear to be checked. )
defaults write com.apple.loginwindow TALLogoutSavesState -bool false 
defaults write com.apple.loginwindow LoginwindowLaunchesRelaunchApps -bool false

More defaults commands
Since there are so many irritations in 10.7.X, this List of defaults commands may come in handy. I learned about deactivating the checkbox for the reopen when logging back in PITA from this page.